As the #1 brand on the water, it's important to be the #1 stewards of the water too. The Bahamas are a popular boating destination for Yamaha boat owners that operate in Southern Florida and beyond.
Yamaha held a national dealer meeting held in Nassau, The Bahamas, where Yamaha donated to the Bahamas Plastic Movement. This worthy organization specializes in using youth to end plastic pollution on the islands. They are also an active member of the international Plastic Pollution Coalition.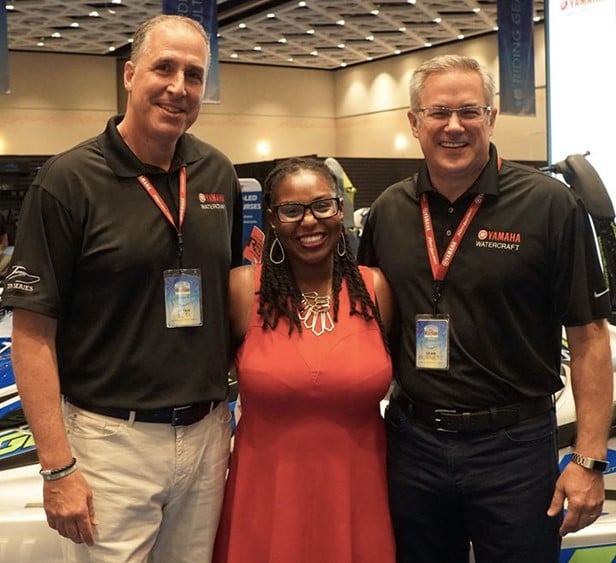 Pictured left to right are Yamaha WaterCraft General Manager Bryan Seti, Bahamas Plastic Movement founder Kristal Ambrose, and Dean Burnett, Chief Sales and Marketing Officer for Yamaha Boat Businesses and Marine Service.