A Perfect Welcome to the Water
Easy to own, easy to love. Innovative features and design at an affordable price.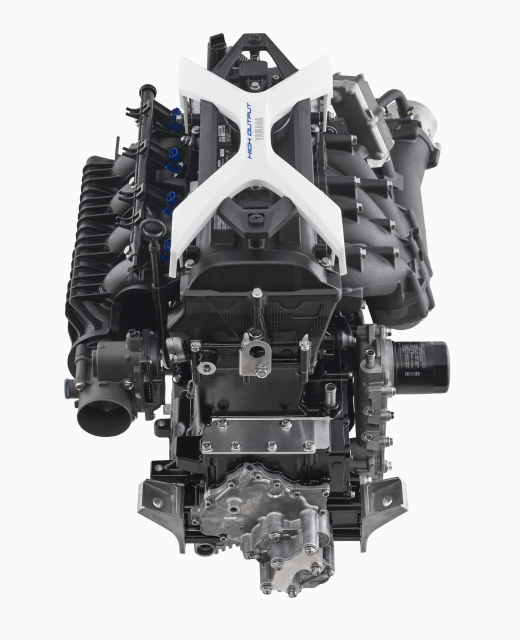 All New 1.9 Liter High Output Yamaha Marine Engine
This new four-stroke, four-cylinder, 16-valve High Output Yamaha marine engine provides quicker and smoother acceleration and a higher top speed.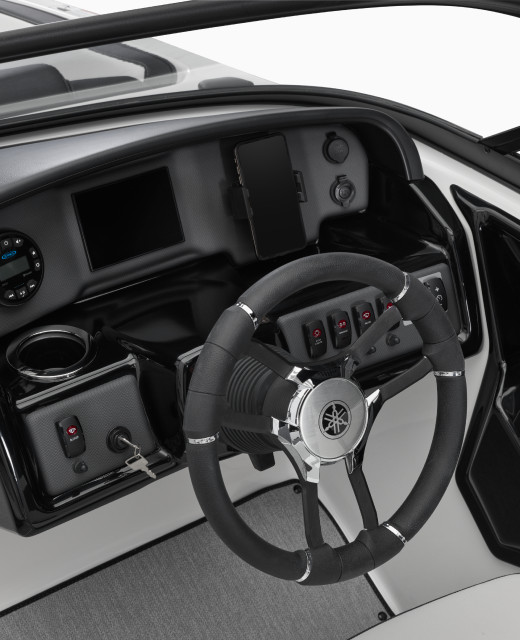 HELM FEATURING CONNEXT®
Yamaha's award winning 5" touchscreen display with adjustable phone holder.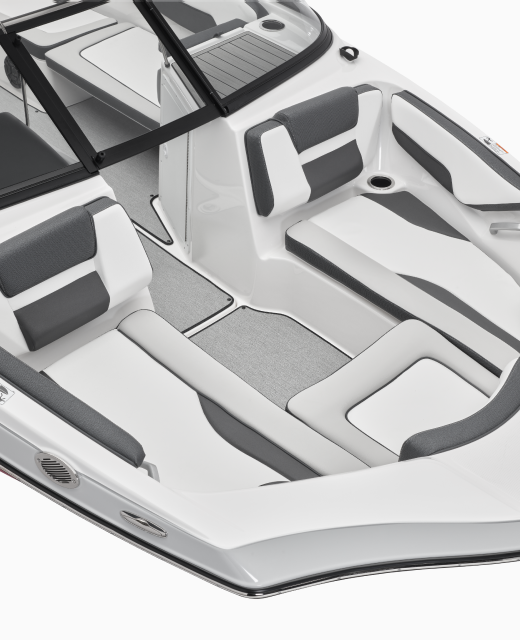 Bow Seating
Includes beverage mounts and backrest cushions for maximum comfort.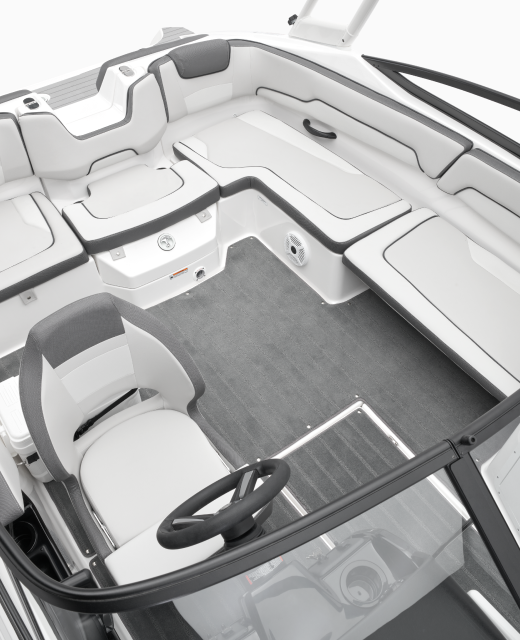 Innovative Cockpit Seating
The deck and hull design maximizes space, comfort and versatility unlike any other 19-foot boat.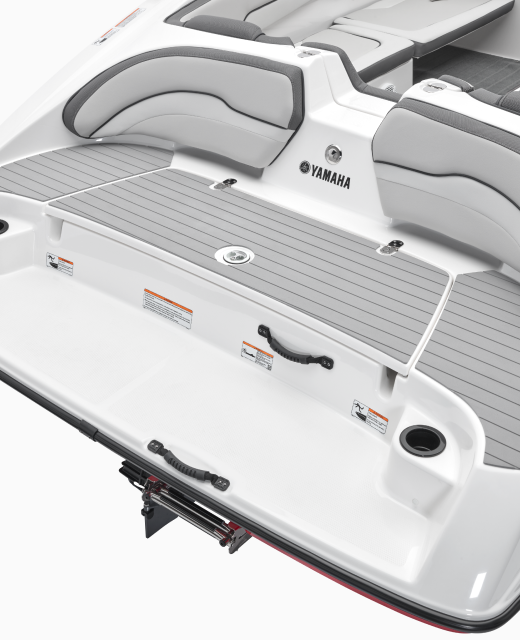 Yamaha's Signature Swim Platform
Includes beverage mounts, backrest cushions and access to the exclusive pump cleanout ports.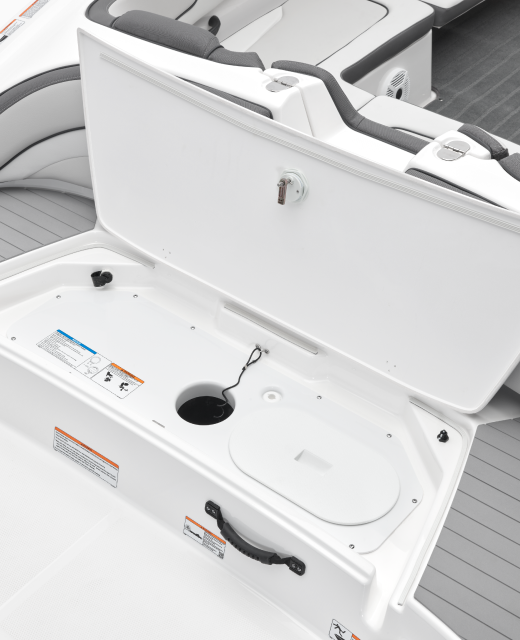 Innovative Pump Cleanout Ports
Featuring a simple twist-to-lock design, Yamaha's proprietary cleanout ports provide quick access to the jet pumps.
The 19 FT Series in
Action
See the 19 FT Series in Action
19 FT Series
READY TO DO EVEN MORE ON THE WATER?
/
01
ENGEL® COOLERS
$336.99
Engel 25/35/45 High-Performance Coolers are roto-molded for toughness and durability. They are filled with 2 inches of insulation in the lid and on the sides and the bottom, helping to retain cold and ice for up to 8 days. The all silicone gaskets create a near airtight seal that is durable and will never lose its shape.
02
MAGMA® TRAILMATE™ GAS GRILL
$346.99
Enhance your outdoor activities with this compact, go-anywhere TrailMate™ Gas Grill. This is perfect grill for any small crew or gathering and features fold-away legs and 108 sq. in. grilling area. Mount sold separately. Measures: 9" x 12". Note: Mount fits 2013 and newer boat models only.
03
YAMAHA BOATING STARTER KIT
$280.99
Refreshed and Re-branded for 2021, the Yamaha Boating Starter Kit has all of your on the water essentials in one bag. Boating Starter Kit includes: (1) Yamaha Branded Wet/Dry storage bag, (4) Yamaha Branded PFD's, (1) Yamaha Throwable Cushion, (4) Yamaha Double Braided Dock Lines, (1) First Aid Kit and (1) Air Horn with Top, 3.5 oz can
04
YAMAHA FLOATING ISLAND
$175.99
6 person floating island with a valve for easy inflating and deflating.
05
YAMAHA SINGLE SPORT TUBE
$119.99
You are sure to love the eye-catching graphics on this 54" round towable. The four neoprene knuckle guards and deluxe nylon-covered handles provide a sure and comfortable grip. Features a self-draining floor vent, reinforced internal tow harness and Boston valve for quick inflation and deflation.
06
INFLATABLE PADDLE BOARD
$799.99
This 11' 6" Yamaha branded inflatable paddleboard kit features a 6" premium drop stitch construction. Kit includes board, pump, paddle, and storage case.
Explore all 19 FT Series models