The St. Johns River in Florida is a bit of hidden treasure being one of only two rivers in the world that actually flows North. The river has long been revered by central and Northern Florida locals as an excellent boating, fishing, and camping location.
Stretching 310 miles and going through 12 different counties beginning in Downtown Jacksonville at the Upper Basin, there is no shortage of access points to drop in your boat or PWC and no limit to the things you can do no matter what area of the river you embark from.
Popular activities accessed by boats include camping, hiking, fishing, and exploring some of the old Florida towns and attractions along the river shores. Wildlife is abundant throughout the river and its surrounding banks. Native Florida birds are numbered throughout the rivers banks and large native foliage, and the river itself is home to a healthy alligator population and is traveled by manatees and all species of native fish.
One extremely enjoyable and rare opportunity when boating on the St. John affords is the ability to visit some of the natural Florida Springs that bubble up along its shores. These springs are areas of crystal clear water where the Florida Aquifer comes to the surface. Spring maps are available and many of the springs are state parks with facilities. Maps to these springs can easily be found online and boaters can moor on their edges and snorkel the crystal clear water or just enjoy the site of these emerald enclaves that come to the surface and are a beautiful juxtaposition against the tan colors of the river itself.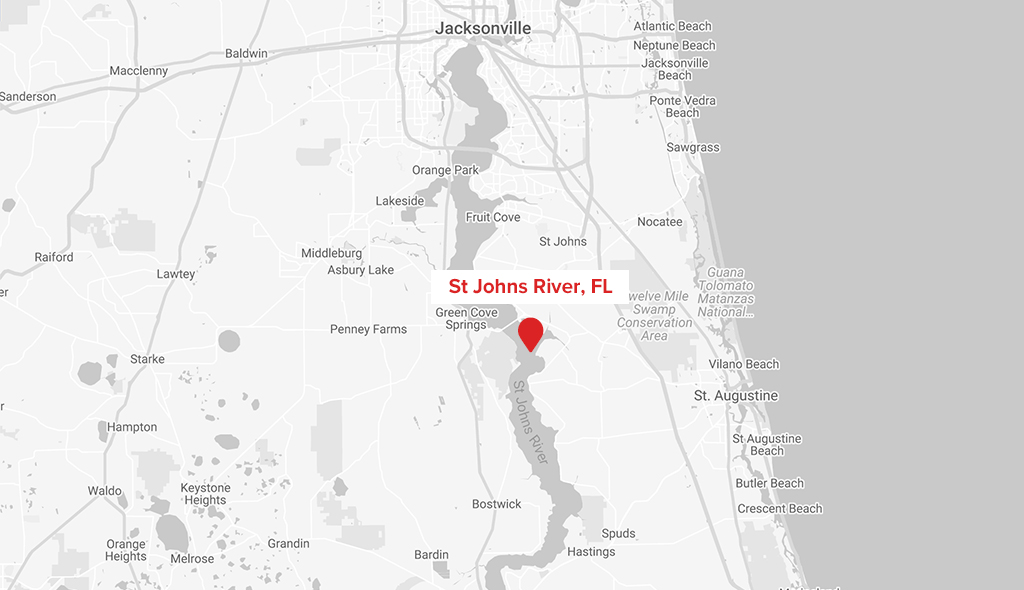 As anytime you are boating, it is important when out on the St. Johns to check all restrictions, remain aware of your surroundings, and proceed with caution for the more toothy native inhabitants (alligators). Take nothing but memories and leave this Florida treasure better then when you found it!