Nestled in Virginia's Blue Ridge Mountains, Virginia's most popular recreational lake offers 580 miles of coved shoreline and 20,800 acres of beautiful lake to explore.
The Appalachian Power Company created Smith Mountain Lake by damming the Roanoke and Blackwater Rivers. The 40-mile-long lake first reached its "full pond" level of 795 feet above sea level in 1966.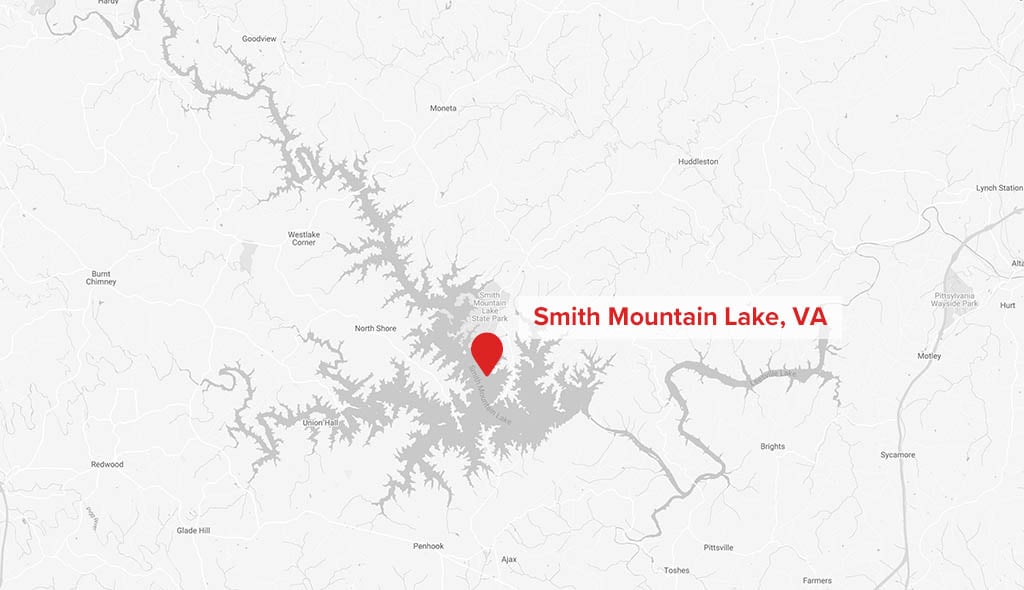 Smith Mountain Lake is among the top fishing destinations in the United States. Largemouth and striped bass are among anglers' most-favored catches.
Bassmaster ranks it among the 25 best bass fishing lakes. The lake has hosted several national professional fishing tournaments featured on ESPN, including the Bassmaster Elite Series Tournament. Anglers prize largemouth bass, striped bass, smallmouth bass, spotted bass, white perch, crappie, yellow perch, and catfish.
Smith Mountain Lake is deepest at the dam, about 250 feet, with an average depth of about 55 feet. Smith Mountain Lake is the first major pumped-storage electric generation facility in the country. Because of its unique pump-back system, its water level varies by just two feet year-round, except during times of drought and flood.
Nature lovers can't get enough of Smith Mountain Lake, with its graceful blue herons, beautiful mountain views, and surrounding green forest. Booker T. Washington National Monument is minutes away. The lake is about 25 miles from "America's Favorite Drive," the Blue Ridge Parkway, a U.S. National Park System "unit" that hosts seventeen million visitors a year.
Smith Mountain Lake's exceptional offerings make it a perfect vacation destination, permanent residence, or anything in between. Whatever your pleasure - lakefront dining, fireside reading, or a glass of wine accompanied by a stunning sunset - Virginia's most popular lake will far exceed your expectations.