Seneca Lake is the largest of the glacial Finger Lakes of the U.S. state of New York, and the deepest lake entirely within the state.
It is promoted as being the lake trout capital of the world and is the host of the National Lake Trout Derby. Because of its depth and relative ease of access, the U.S. Navy uses Seneca Lake to perform test and evaluation of equipment ranging from single element transducers to complex sonar arrays and systems.
The lake takes its name from the Seneca nation of Native Americans. At the north end of Seneca Lake is the city of Geneva, New York, home of Hobart and William Smith Colleges and the New York State Agricultural Experiment Station, a division of Cornell University. At the south end of the lake is the village of Watkins Glen, New York, famed for auto racing and waterfalls.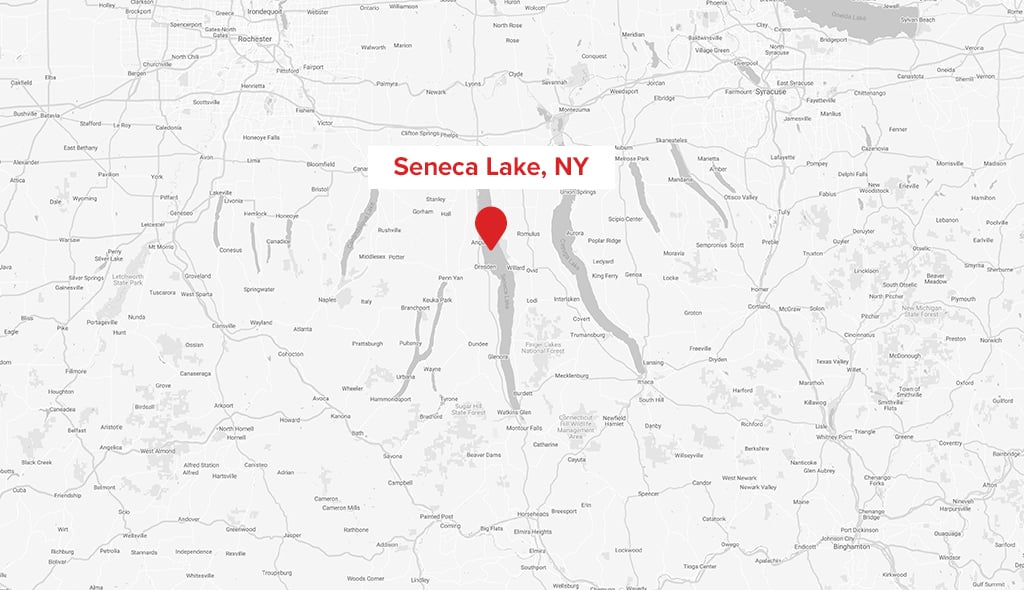 At 38 miles long, it is the second longest of the Finger Lakes and has the largest volume, estimated at 3.81 cubic miles, roughly half of the water in all the Finger Lakes. It has an average depth of 291 feet, a maximum depth of 618 feet, and a surface area of 66.9 square miles.