With 1,300 miles of shoreline, Lake Superior is the largest of the Great Lakes in North America and the largest freshwater lake in the U.S.
The larger cities on Lake Superior include the twin ports of Duluth, Minnesota and Superior, Wisconsin; Thunder Bay, Ontario; Marquette, Michigan; and the twin cities of Sault Ste. Marie, Michigan, and Sault Ste. Marie, Ontario.
Duluth-Superior, at the western end of Lake Superior, is the most inland point on the St. Lawrence Seaway and the most inland port in the world.
Adventurous boaters will love exploring the vast waters, but keep in mind that venturing out on "The Big Lake" takes some care.
The beautiful views along the rocky coast are just a few reasons why visitors take kayaks, canoes, and sailboats on a circle tour of Lake Superior.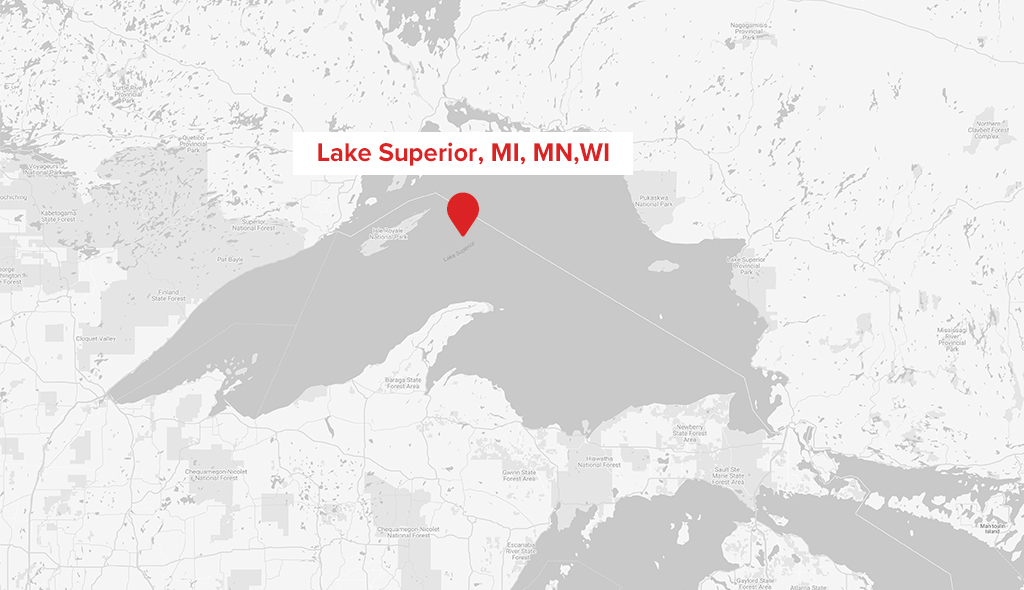 Other great sightseeing can be found at the Grand Marais Lighthouse in Minnesota, Crystal Falls waterfall on the Ontario border, and unbeatable views along Isle Royale.
Just remember that Lake Superior's northern location creates a relatively short boating season, so it's best to get your fix of Great Lakes water sports in high summer.