Lake Havasu City is centrally located along 60 continuous miles of lake and river waterways. Unlike some other lakes in Arizona, Lake Havasu remains at a near constant water elevation year-round.
Lake Havasu enjoys 300 days of sunshine a year, so you can plan your boating vacation around your schedule, instead of the weather. There are many launch ramps, marinas, and boat fueling locations, so the fun begins quickly and lasts all day.
Lake Havasu is also a perfect destination for fishing, swimming, and all types of water recreation. Most hotels, RV parks, and campgrounds have boat trailer parking. Some even have their own docks and launch ramps for guests.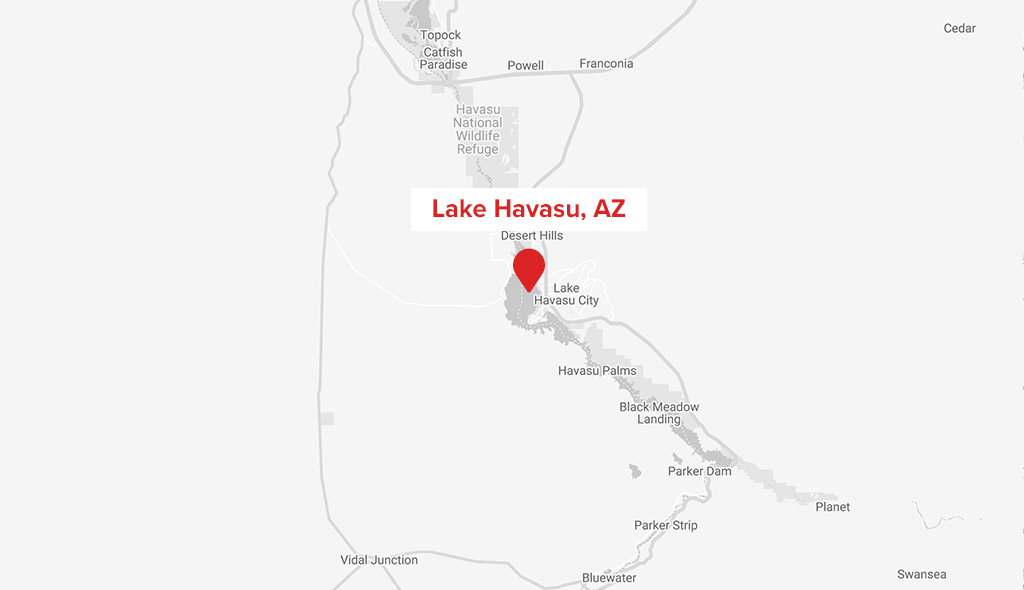 Lake Havasu City has all types of restaurants, shopping centers, attractions, and numerous boat service businesses to keep your boat well-maintained.
Boating on Lake Havasu won't sink you. It's one of the most budget-friendly lake boating spots in the U.S. And unlike some other boating lakes in Arizona, Lake Havasu does allow watercraft with two-stroke motors on the lake.
However, boaters with two-stroke motors are urged to make sure their vessels are running properly prior to boating on the lake.