Renowned as the "Queen of American Lakes," Lake George in New York is located in the southeastern Adirondack State Park and is part of the St. Lawrence watershed. Its breathtaking natural beauty makes it a favorite destination for recreational boaters in the region.
Lake George has an approximate area of 28,200 acres, an elevation of 322 feet, a maximum depth of over 200 feet, a length of 32 miles, and a maximum width of almost 4 miles.
Formed 10,000 years ago when a melting glacier blocked an ancient river bed which headed south from the Northwest Bay Brook to Bolton to the Hudson River and another river flowing north from the Narrows area into Lake Champlain.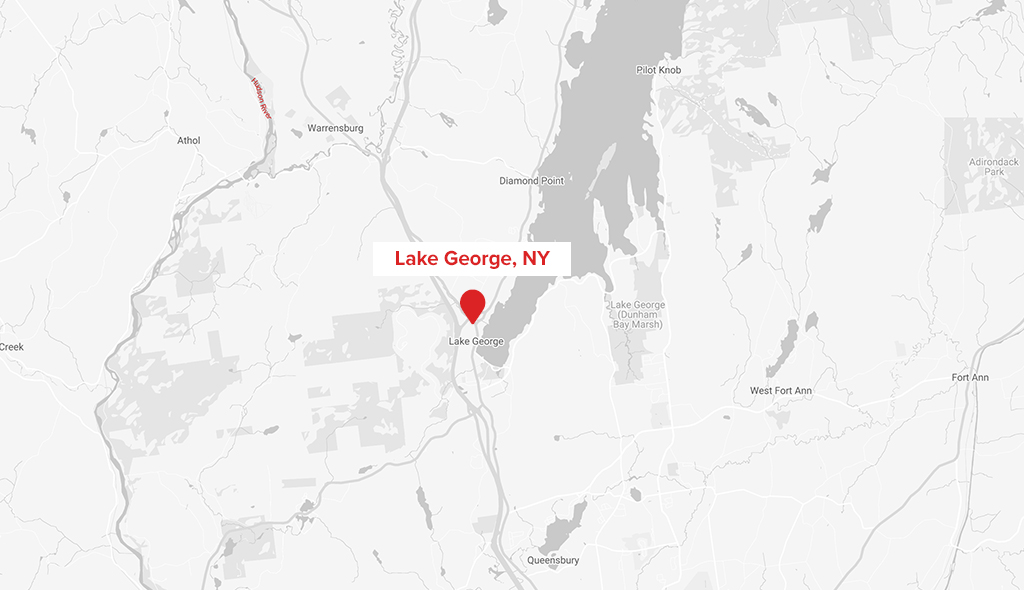 The lake is distinguished by "The Narrows", an island-filled narrow section (approximately five miles long) that is bordered on the west by the Tongue Mountain Range and the east by Black Mountain.
In all, Lake George is home to over 170 islands, 148 of them state-owned. They range from the car-sized Skipper's Jib to the larger Vicar's and Long Islands. Camping permits are available for the larger portion of islands.