As one of the largest reservoirs in the U.S., Lake Cumberland is paradise for boaters looking for recreational fun.
Of the 383 lakes controlled or maintained by the U.S. Army Corps of Engineers, Lake Cumberland ranks fourth in the nation for the number of visitor hours. Over 1,500 houseboats float on Lake Cumberland, along with thousands of runabouts and personal watercraft.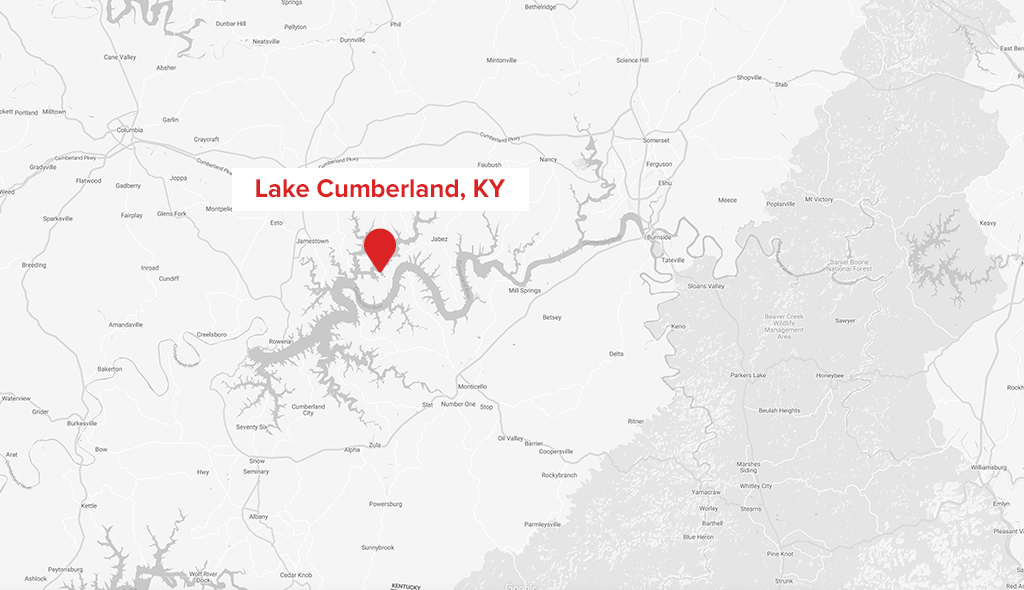 Lake Cumberland is home to two Kentucky state parks: Lake Cumberland State Resort Park on its shore and General Burnside State Park on an island in the middle of the lake.
If fishing is your passion, Kentucky is home to some of the best lake vacations in the U.S. Bass, trout, and walleye are just a couple of the record-holding fish caught at Lake Cumberland. Fishing boats aren't the only thing you'll see out on the water. Runabouts pulling tubes, wakeboarders, and water skiers are also popular. If you own a houseboat or have dreamed of renting one, Lake Cumberland State Dock is the place to do it.
Go hiking, explore historic sites, or try horseback riding at Lake Cumberland State Park. You can also find camping at General Burnside Island. This park in the middle of the lake is home to great golfing and picnic spots