It might be narrow, but its 50-mile length makes it a dream for recreational boaters. The glacier-fed waters also make Lake Chelan one of the clearest lakes in the United States.
Named from the Salish Indian word for "deep water," Lake Chelan's 1,486 maximum depth make it the third deepest lake in the United States, and the 26th deepest in the world. Lake Chelan was formed more than 10,000 years ago, carved out by a valley glacier that extended from the crests of the Cascade Mountains to the Columbia River.
Lake Chelan is composed of two basins. The lower basin, Wapato, is shallower and approximately a fourth the total length of the lake. The upper basin, Lucerne, is much deeper and extends for the remainder of the length of the lake.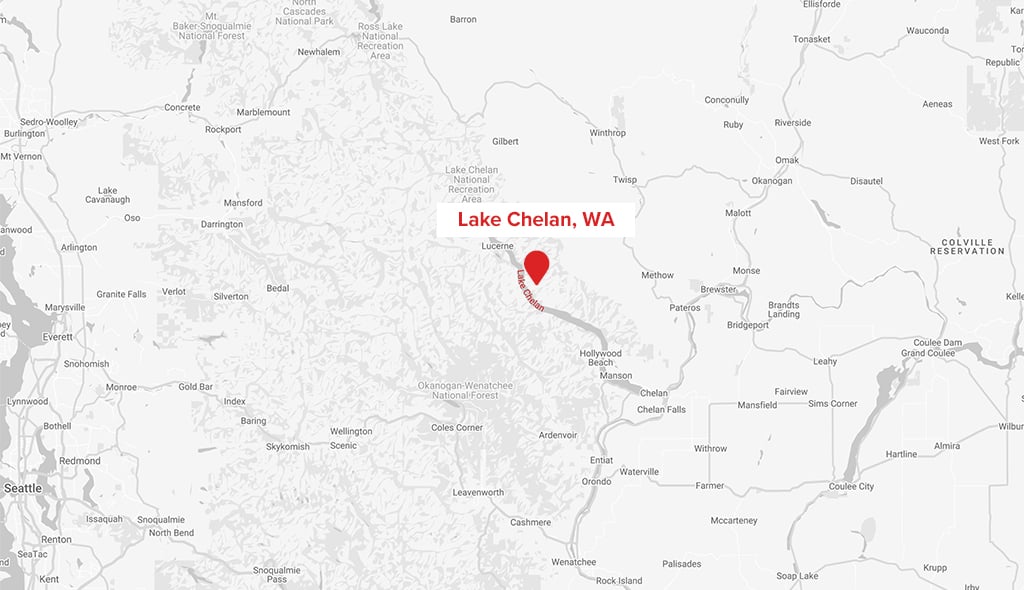 Chelan's arid climate and lack of rainfall make it a popular year-round destination among outdoor enthusiasts. The Valley experiences over 300 days of sunshine annually and has four distinct seasons. Despite the area's desert climate, agriculture abounds thanks to irrigation from the lake as well as the Columbia River.
When you're finished boating for the day, there are more than 200 acres of wine grapes and over 30 wineries. The Lake Chelan Valley is the ultimate wine-lovers vacation destination. Many wineries feature live summer music and savory dining options. Annual wine weekends include Red Wine & Chocolate, Spring Barrel Tasting, and Lake Chelan Crush.