The Bahamas have long been a coveted travel destination heralded for its crystal clear turquoise waters, sandy beaches and world class fishing and diving. While the dream of visiting the Bahamas for some is something to only be attained through flights or cruise ships, for those of us lucky enough to call Florida home there are many islands within a short days boat trip that can be handled by small personal crafts.
Bimini has always been a popular destination for those who call South Florida home. Jutting up from the crystal clear water just 50 miles east of Miami. Boaters of all sizes have made the crossing and the island has all the infrastructure to support boaters who decide to bring their own crafts across. Dockage is plentiful at all the hotels and condominiums and fuel, ice, and tackle are prevalent at several marinas between both north and south Bimini.
Accommodations range from the historic Bimini Big Game Club on the North island which boasts history from some of the islands' most famous guests like Ernest Hemingway to the modern and swanky Hilton Resort World Bimini that boasts an infinite pool and casino as well as first class restaurants and entertainment. On south Bimini, Bimini Sands offers larger condos that are meant to be split between party guests creating a fun family atmosphere with full kitchens and laundry facilities.
No matter where you stay, the amount of activities the islands offer both on shore and off never end. For the land lover renting a golf cart and cruising the island to explore the different shops and history is something that can't be missed. Getting a fresh conch salad from one of the local stands and enjoying a Kalik (beer of the Bahamas) is something that should be on everyones bucket list.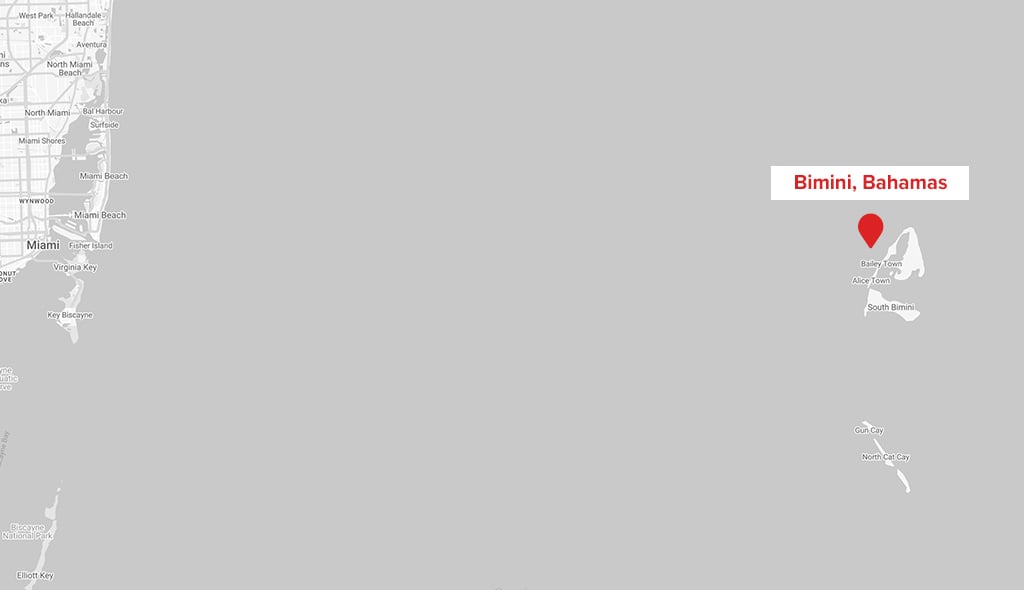 On the water side, the fishing, diving and adventure is second to none. Head south to Honey Moon Harbor and pet and swim with the stingrays that have become accustomed to humans and are very friendly and on your way back stop by the S.S. Stapona a cargo ship that has rested half in and out of Biminis waters since the 1920's.
Remember when planning your crossing from wherever you are leaving from to check the weather, have a working radio, GPS, EPIRB and preferably another vessel to tag along for a safe and secure crossing. While the crossing has been accomplished many times from crafts from as small as WaveRunners (a group of Yamaha enthusiasts takes the crossing each year) it should never be taken lightly. Make sure everyone has passports and to follow the check in guidelines once arriving in the Bahamas' and once returning to the main land.
The summer months have the most predictable weather for a safe and easy crossing but anytime of year it can be accomplished with proper planning. Most importantly have fun and enjoy all aspects of the trip from the adventure of the crossing to the sights of the island!!