If you're looking for a lake with endless recreational activities in Southern California, look no further than Big Bear Lake located in the San Bernardino Mountains.
With an average of 320 days of sunshine each year, launching your boat at Big Bear Lake can happen in the spring, summer, and fall. This is one of the best lakes near Los Angeles for recreational boating.
Having a boat on the lake gives you an entirely different view of Big Bear. Boaters can cruise the shore and see the lakefront homes from the water; they can travel into the many coves and inlets and around China Island aka Garstin Island providing the water is deep enough.
China Island is a curious, beautiful, privately owned island and the tall rock formation behind is a favorite spot for locals and tourists to climb and jump into the water below. Boating families love the area around the island for beaching their boats and picnicking. Adjacent to China Island closer to the dam, there are several public buoys to tie your boat to and enjoy the view.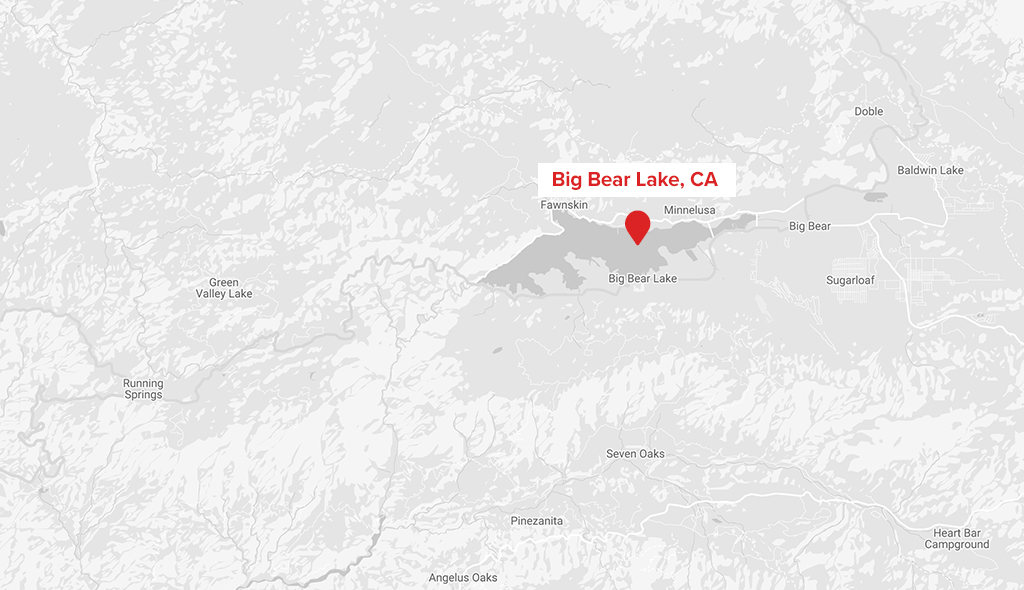 Big Bear Lake has two well maintained public launch ramps operated by the Municipal Water District or MWD. The launch ramps are on the north side of the lake, and the launch ramp on the east side near the Stanfield Cut-off is the Carol Morrison Public Launch Ramp and the launch ramp to the west is the Duane Boyer Public Launch Ramp.
Please note that the maximum boat length is 26 ft and the MWD requires that all boats be inspected and have a boat permit for Big Bear Lake before they are launched.